Estate sale
Selling real estate — is a responsible step. Making it, it is unlikely that anyone will want to get cheaper and get a price below the market. But this is often the case when dealing with unscrupulous agencies or individuals. Your apartment, house or country house is your gold reserve. To sell it profitably, contact the real estate Agency «Eurasia». Here you will get a fully transparent transaction on the most favorable terms.
We help you sell your apartment profitably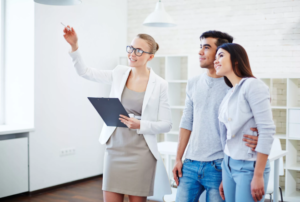 By working with us, you will be able to control the transaction step by step — from the moment the object is evaluated to receiving the entire amount due for it. In addition to apartments and houses, we are ready to help you with the sale of land plots. At the same time, the scheme of work is standardized:
You fill out an application and send it to us.
The Eurasia specialist evaluates the object for sale free of charge and advises the client on all related issues.
The sale of a property starts with its advertising. The experience and knowledge of our employees allow us to notify potential buyers within 24 hours and form a strong interest in the proposed commercial housing or land plot.
All activity from potential buyers is recorded and analyzed. In the form of concentrated information, it is delivered to the client.
If necessary, make a presentation of the house or other housing, which focuses on the most attractive details.
An Agency specialist conducts face-to-face negotiations with a real buyer.
We help solve all issues related to the legislation.
The Agency is fully responsible for supporting the transaction — from agreeing on the time and terms of payment to drawing up the Act of acceptance and transfer.
Similarly, we close all questions if the object of the auction is a land plot. You don't have to spend extra money on lawyers, appraisers, and consultants.
Advantages of cooperation with the Real Estate Agency «Eurasia"
Reasonable price. You pay once for solving a lot of questions.
Visible result. Payment for the service is made upon its provision.
Competence, professionalism. Many years of experience of our specialists in the commercial real estate market helps to avoid mistakes and make only effective decisions.
Full transaction support. Trust us with a home and we will sell it as our own-at the best price and without any risks.
If you have any questions, please call us.