Buying real estate
Buying your own apartment or house, commercial real estate is a great investment in your future for many years to come. And since the real estate market is full of many offers, the question inevitably arises about finding an experienced assistant in this difficult area. Search for housing ads — a long and not always effective way, full of risks. Nowadays, it's easy to run into scammers, so do not ignore the help of the real estate Agency «Eurasia».
We help you buy an apartment in Almaty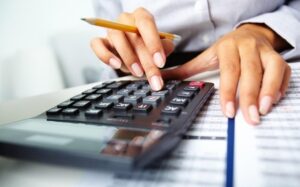 Real estate Agency «Eurasia» is not the first year helps its clients to get high-quality and affordable housing. Cooperation with us follows a clearly defined pattern
The client fills out an application for the purchase of an object of interest.
A specialist of «Eurasia» conducts a free consultation, during which he clarifies all related information — the type and location of the object, the budget and terms of purchase.
After studying the Agency's database, a selection of housing suitable for the declared parameters is formed.
The client studies the most interesting options by personal departure or in the form of a presentation in the office.
If the proposed one-room, two-room, three-room apartment or a spacious house is suitable for you, the lawyers of the real Estate Agency «Eurasia» checks the availability of the entire package of documents from its owner, encumbrances, legal claims.
After resolving all issues related to law and tax legislation, an agreement on the transaction is drawn up and the date for making the advance payment is set.
The purchase is made with the assistance of the Agency's lawyer.
Any service is provided with the preparation of an official contract on the basis of current legislation. As a result of the transaction, An act of acceptance and transfer of the object is drawn up.
Five reasons to contact the Real Estate Agency «Eurasia»
Buying real estate involves a lot of expenses, but we will help you minimize them. At your service.
Fair price for the help of professionals. A satisfied customer will definitely return, so our bet is on the quality of the service, not on its cost.
Large selection from the database. The apartment that will be offered to you will fully satisfy your needs. One-room, two-room and three-room options will effectively complement the new private house with a private plot.
Comprehensive support of the transaction. You will only be charged for the application. From us — everything else: from the search for housing to the legal registration of its transfer to the owner.
An apartment or plot purchased with our assistance will save your budget. No overpayments to intermediaries and unjustified surcharges for ephemeral services.
Payment is made exclusively based on the result!